1. If it is your first time come to Real Flight Shop, Welcome and Enjoy here.
    You could register first for more discount and special feature that will send to your email.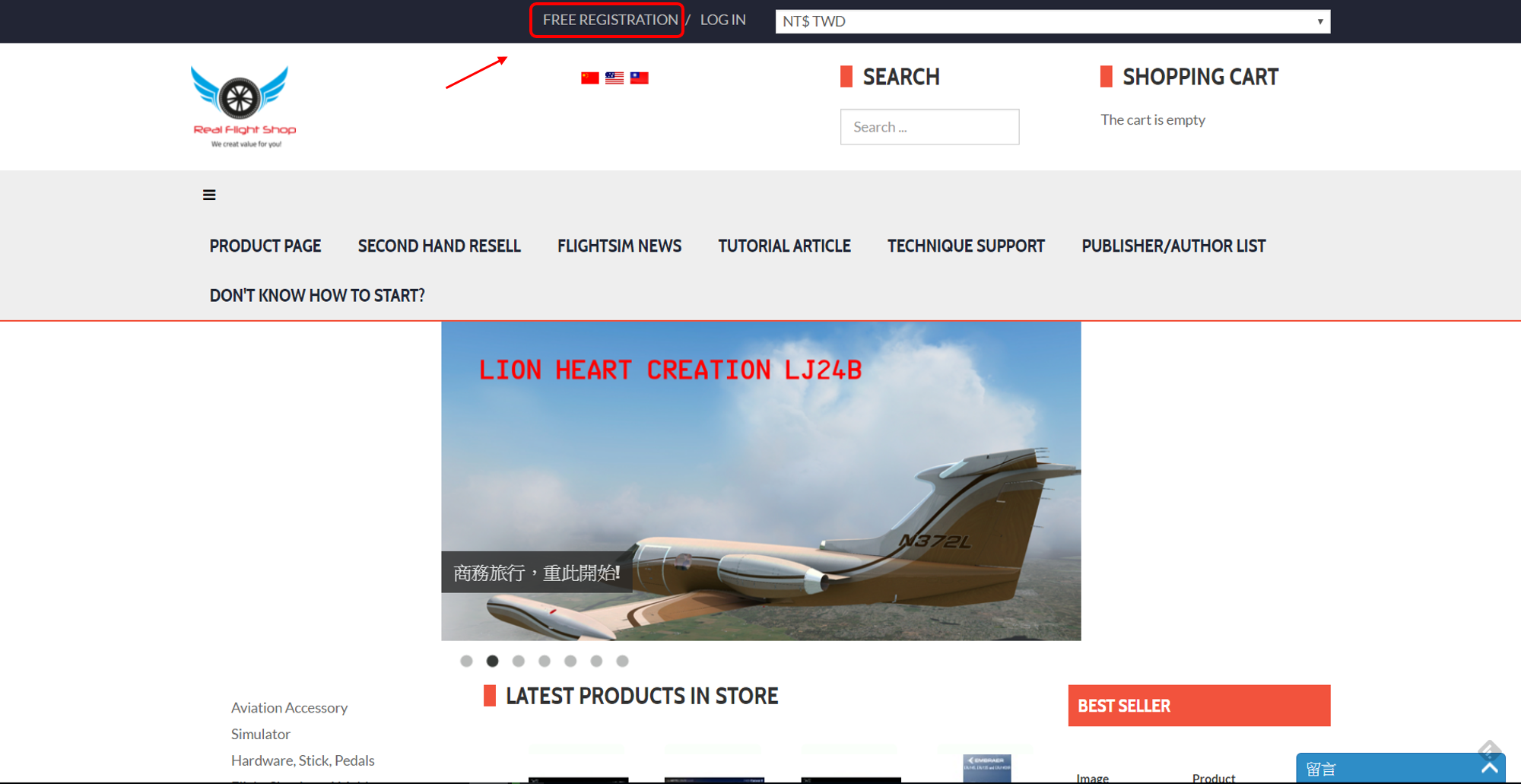 2. Filled the form and click register.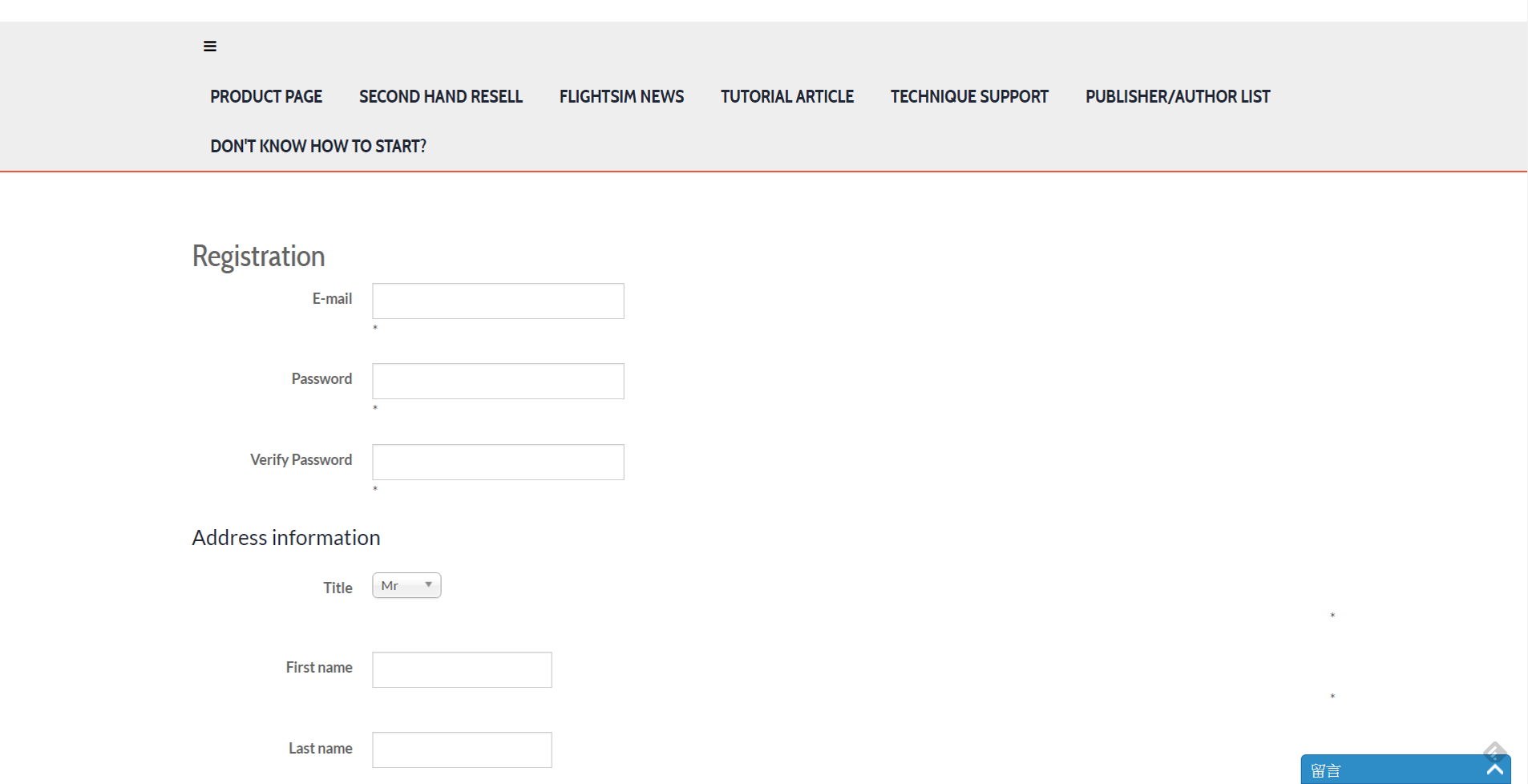 3. After register and back to the home page, you will see the "log in", click and log in by information you just filled.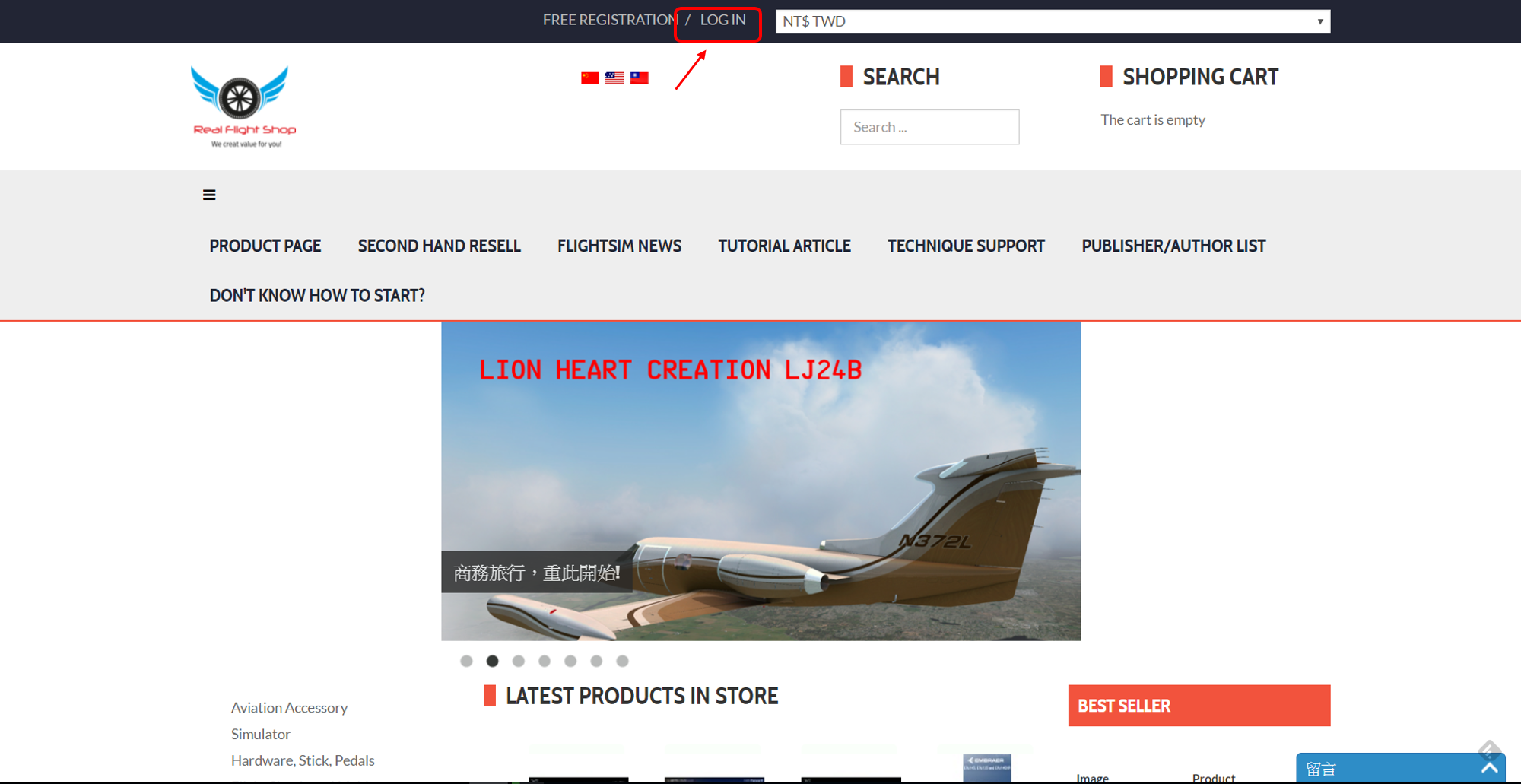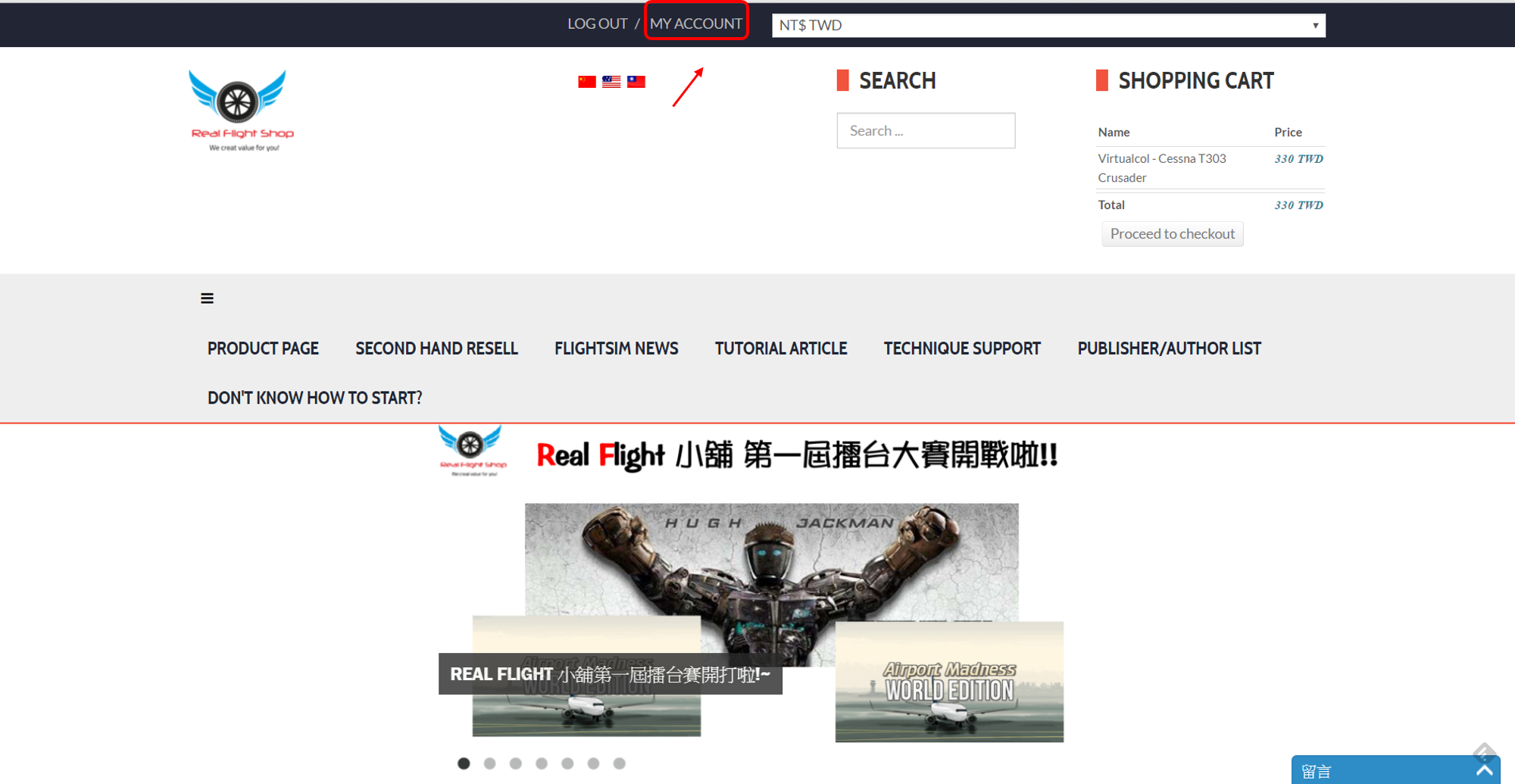 4. After log in, you can click My account to see your order, download the product you purchase or edit your shipping information.
(1) Edit your account information: You can edit you basic information of your account here.
(2) View your order: You can view your previous order here with order number, date and price.
(3) Show the wishlist: You can see the wishlist you add form the store.
(4) Manage your address: You can add/edit your shipping address here.
(5) Show the cart: you can see the shopping cart that product you have added.
(6) Show the download: If you have purchased download product before, you can re-download it here.
(7) List of your serial: If your download product need serial code to activate, you can see the list of serial code you have purchased.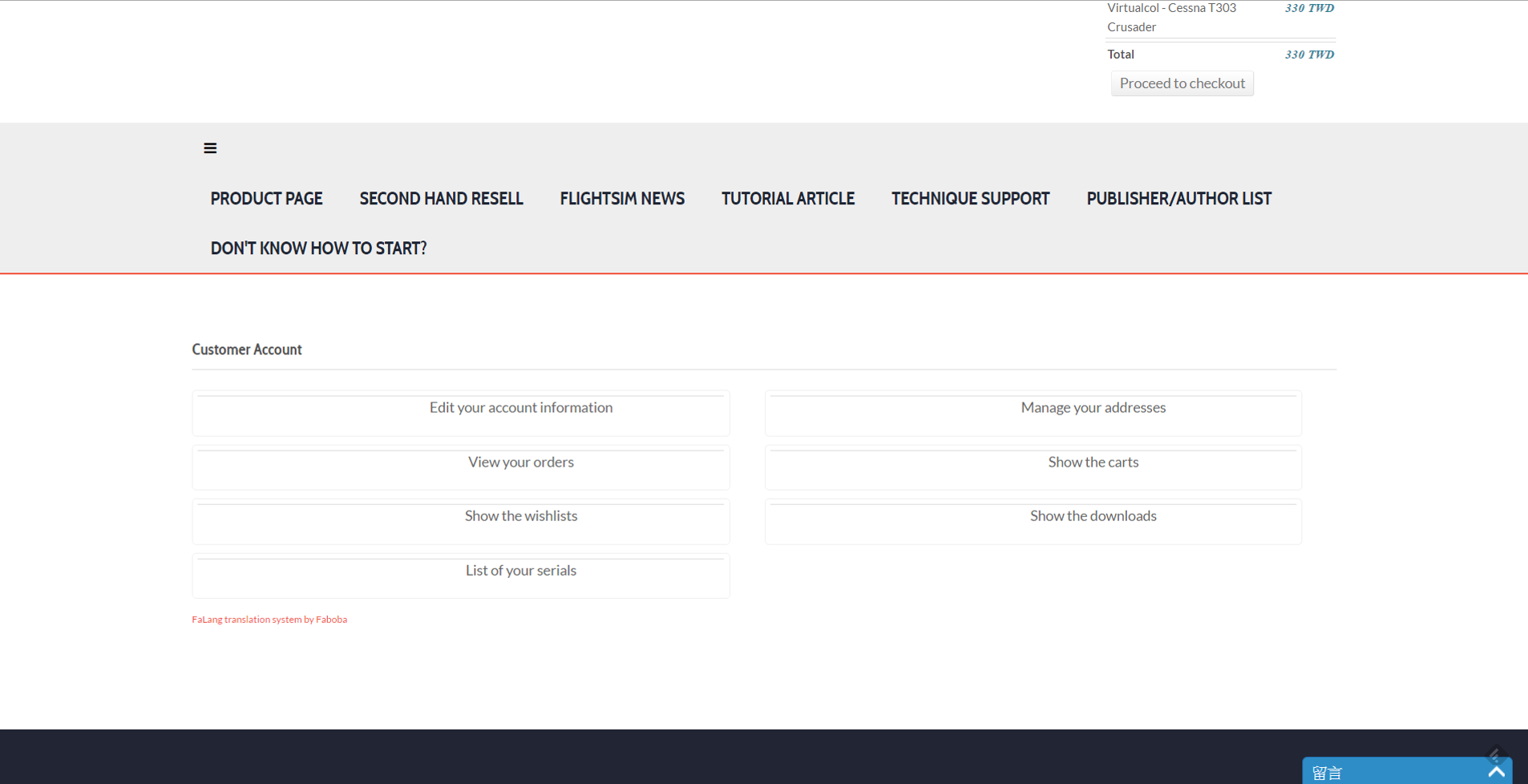 5. After login, you can start purchase your favorite flight sim add-on. When you see the product you want to buy, just click "Add to cart" button and you will see the shopping cart at top right will add the product you want to bought. Just click "Proceed to checkout" button to enter the checkout process.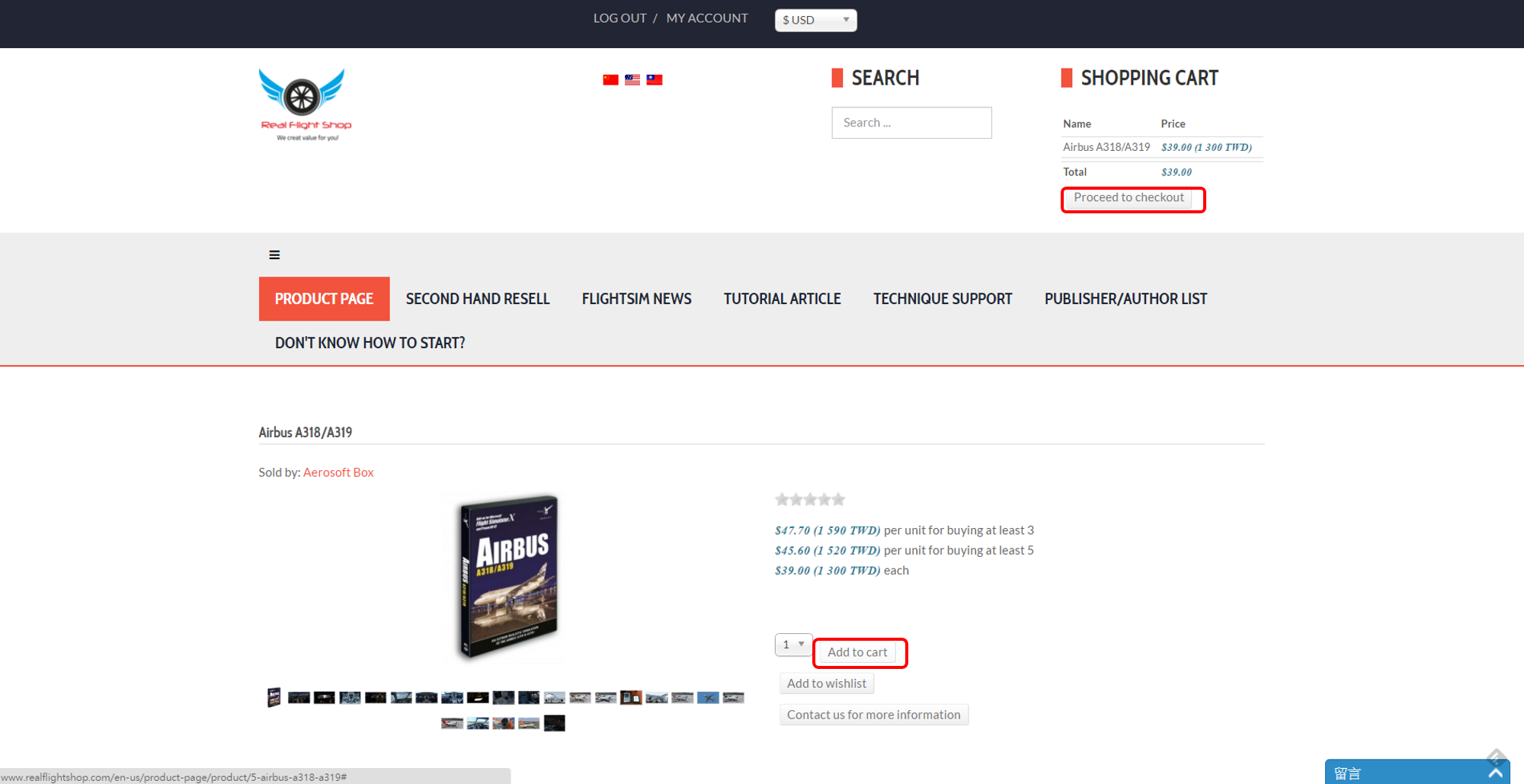 6. If you have not registered or login, the first page of checkout process will let you register or login. If you have login, you will see the page like following picture, first, confirm the billing address you want. And the following process will slightly different between download product and box product.
For box product: You will see the page like the below first picture. You need to confirm whether billing address is same as shipping address. And you need to select the shipping method which we provide Global shipping for international customer.
For download product: As the below second picture show, you just need to proceed to next page by clicking Next
* If you have coupon, please enter in the "Enter your coupon" box.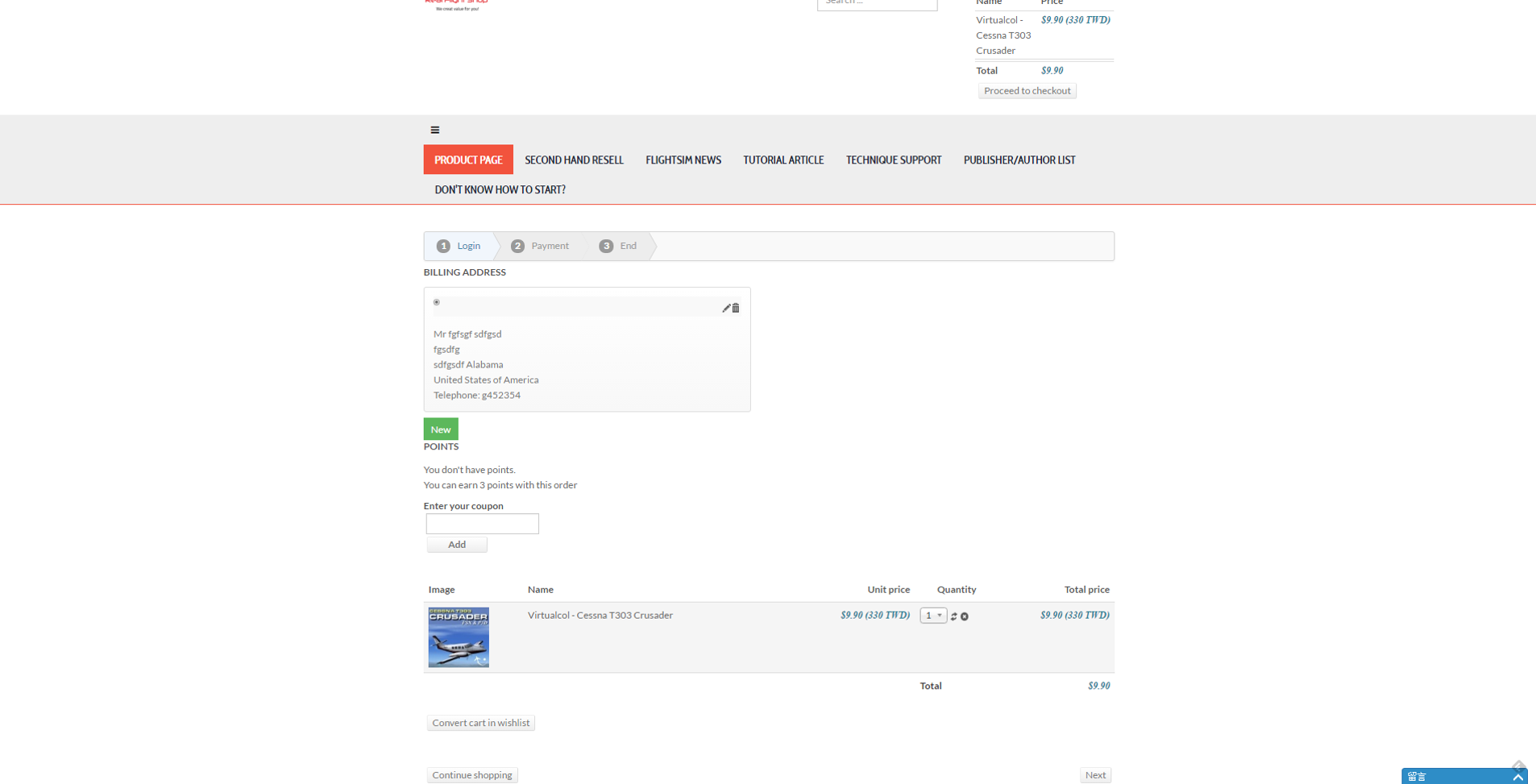 7. The next process is select your payment method, we provide the Paypal for international customer. Just select the Paypal icon and click Next. The page will direct you to Paypal payment page, just pay as you use Papyal for other site. After finish payment, you finish your order, and if you purchase download product, you will get email notification with download link and serial code if it needed.