Real Flight Mile collection are designed to reward our loyal customer. Every order at Real Flight Shop carry several Real Flight Mile points which could be redeem for:
1. Save money for further purchase.
2. Play Real Flight lottery to win more coupon or a free flightsim addon.
Play each time with Real Flight Mile 300 point. More information here.
By every $1 USD of purchase at Real Flight Shop, you could earn 1 Real Flight Mile point.
Each Real Flight Mile point has an equivalent redemption value of 1 cent ($0.01 USD), and can be used without restriction only on product sold by Real Flight Shop.
You can save your Real Flight Mile point indefinitely or redeem them on your next purchase, there are no time restriction on their use.

You can used Real Flight Mile point to play Real Flight lottery, which have chance to win more coupon or even a flightsim addon.
Note: Real Flight Mile point have no value elsewhere, you just could use it in Real Flight Shop.
How to check your point?
 You could check your point at check out page, which display both the point you could earn from this order, and the point that you have from your previously purchase.
 
How to apply you point?
In check out payment selection page, first select Real Flight Mile reward points, and click finish. The amount of discount will be applied to you total.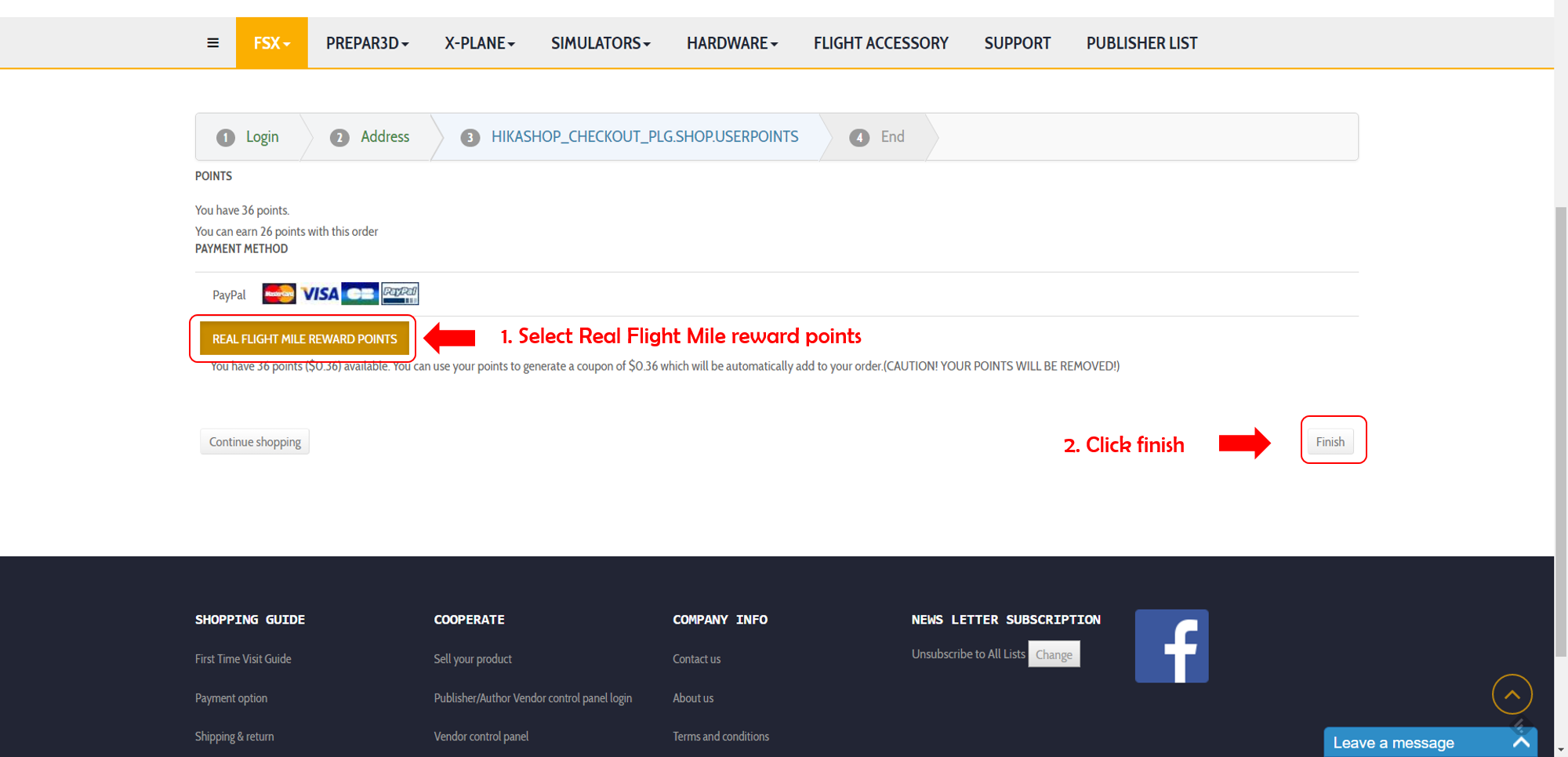 Select your payment method and press finish.